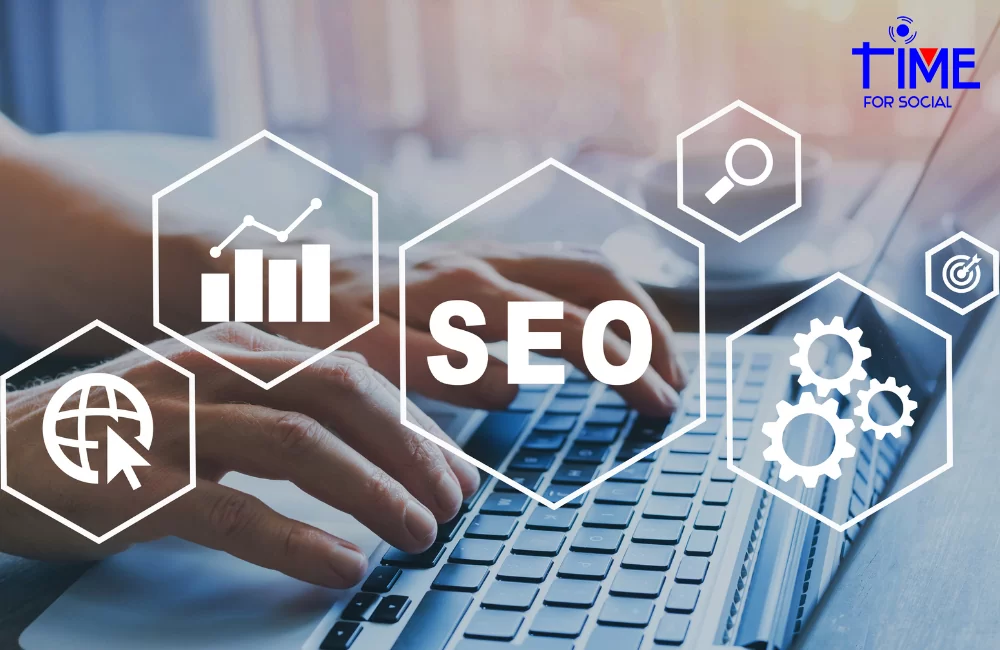 Do you have trouble deciding between search engine optimization (SEO) and pay-per-click (SEM) advertising?
Time for social Experts says that You can use either of these digital marketing strategies to advertise your website. Rather than relying solely on SEO or SEM, you should try combining the two. SEO and PPC have a synergistic relationship that can help you achieve higher digital marketing success when used together.
For meta descriptions, use SEM ad copy.
Meta descriptions for your website might be structured in the same or similar way as your best-performing SEM ads. Meta descriptions are used by search engines to determine how web pages should appear in search results. If you provide a meta description on a page, search engines will utilize it to generate the description for the page's organic listings. While you can always experiment with alternative styles, PPC campaigns provide essential data for identifying good meta descriptions for your website. When running a PPC campaign, for example, you'll learn which ad wording gets the most clicks. If one PPC ad's click-through rate (CTR) is much higher than all other PPC ads, That ad language could be used as a meta description on your website.
Meta descriptions should be highly relevant to the sites they appear on. You can still evaluate your SEM advertising to see how to format meta descriptions the best way possible. Users are more likely to click on PPC ads with a high CTR since the ad language is compelling. When utilized as the meta description for a webpage, the ad copy should ideally have a similar effect by generating clicks and so raising the page's organic CTR.
Share keyword data from SEO and SEM campaigns.
Keyword data is generated by both SEO and SEM. You can use Google Search Console and Bing Webmaster to figure out what keywords people used to find your website. You can use Google Ads or Bing Ads to see which keywords drove ad impressions and clicks with SEM.
For a more efficient digital marketing approach, you can share keyword data between your SEO and SEM campaigns. Log in to your Google Ads and Bing Ads accounts and run a search terms report on both platforms when executing SEO. Take note of any short- or long-tail keywords that are relevant to your website as you analyze these statistics. If you haven't already, you should consider including these keywords in your SEO campaign.
When it comes to PPC, you may use your SEO keyword data to find fresh terms to bid on. You can examine which keywords generated impressions and clicks for your website's organic results in Google Search Console and Bing Webmaster Tools. You could find new keywords to incorporate into your PPC campaign by viewing this keyword data.
Bid on the brand names of higher-ranked competitors.
Create a PPC campaign that particularly targets a competitor's brand name if you can't outrank their website. Your PPC ad should appear above the competitor's organic listing when someone searches for the competitor's brand name on Google or Bing.
Some webmasters are cautious to bid on competitors' brand names in PPC ads because they believe it violates Google or Bing's terms of service. Advertisers were previously forbidden from bidding on branded keywords by Google. This restriction was revoked by Mountain View in 2008. You can target competitors in your PPC ads as long as you don't utilize their branded keywords in your ad copy.
Rank high for overpriced PPC keywords by optimizing your website.
Some PPC keywords are simply too costly to compete for. If a term has both a high commercial value and a high level of competition, you may need to bid $5 or more per click to get impressions and clicks.
Allowing pricey PPC keywords to reduce your return on investment is a bad idea (ROI). Instead of bidding on them, improve your website to rank well for them.
Remarketing advertising is used to target previous website visitors.
Remarketing ads are a low-cost and successful technique to entice users to return to your website. They're available in Google Ads and Bing Ads, and they're designed to target users who've already visited or interacted with your website. To establish remarketing advertising, you must apply the remarketing tag from Google or Bing to your website. The remarketing code will build a list of users that you can target after it is added.
Because they exclusively target previous visitors, remarketing ads are most effective when combined with other digital marketing strategies, such as SEO. More organic traffic will be generated as your web site's search results improve. Each user who finds your website through an organic listing and visits it will be added to your remarketing list. You can then use highly relevant remarketing advertising to target these previous visitors.
In SEM advertisements, enable site link extensions.
Site link extensions, in addition to remarketing ads, are another SEM advertising option that can help your SEO efforts. This functionality, which is also available in Google Ads and Bing Ads, allows you to incorporate numerous links in your SEM ads.
A single link is supported by standard SEM ads. You can have up to seven site link extensions, including the primary destination link and two to six site links. The additional links will increase the visibility of your SEM advertising, encouraging consumers to click them. PPC advertisements with site link extensions offer a 30% higher average CTR than conventional PPC ads, according to Microsoft. Site links can also be used to direct traffic to lesser-known subpages of your website that could otherwise go overlooked by visitors.
Promoting your website with SEM ads won't improve its search rankings. Conversely, optimizing your website for organic search rankings won't improve the performance of its PPC ads. Using SEO and SEM together, however, will help you achieve greater digital marketing success.