Time For Social
Boost your monthly leads by 327% with our expert social media advertising.
Boost your monthly leads by 327% with our expert social media advertising.
Get A Free Quote
Be In The Spotlight




TIME pricing: Social media marketing & management services
No business is alike, which is why we offer custom social media management services. Whether you're looking to market your business on one social media network or five, our team of award-winning strategists can build a plan tailored to your company.
Basic Plan
---
12 social posts per month
14 custom images per month
4 boosted posts
One contest per year
M, W, F boosted post comment monitoring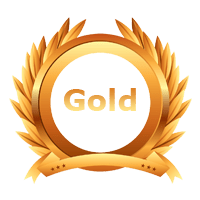 Business
---
24 social posts per month
28 custom images per month
8 boosted posts
One contest per year
Daily boosted post comment monitoring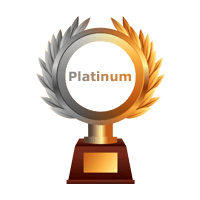 Premium
---
60 social posts
60 social posts
5 boosted posts
One contest per year
Daily boosted post comment monitoring
Social media advertising services for every platform

FACEBOOK ADVERTISING SERVICES
Reach an audience of more than one billion with social media ad management services for Facebook, the world's biggest social media network.

INSTAGRAM ADVERTISING SERVICES
Build brand awareness and drive engagement with a competitive ad campaign for Instagram that gets users to interact with your brand and buy your products.
LINKEDIN ADVERTISING SERVICES
Advertise on the best social media platform for lead generation. Target and capture valuable leads with compelling and personalized ads for your audience.
TWITTER ADVERTISING SERVICES
Connect with current and potential clients fast with social media advertising services for Twitter. Become the business that users follow and trust.

YOUTUBE ADVERTISING SERVICES
Access more than one-third of the Internet with social media ad management services for YouTube. Create text- and video-based ads that drive leads and sales.
PINTEREST ADVERTISING SERVICES
Engage with a specific and highly-targeted audience with a managed social media campaign for Pinterest that generates awareness, sales, and more for your business.
SOCIAL MEDIA MARKETING PRICING – STANDARD CONSULTATION & REPORTING (MONTHLY)
We post our social media advertising pricing because we're a social media advertising agency that believes in transparency. Our reasonable social media advertising services give us the opportunity to cover the needs of several businesses based on specific goals. Our social media advertising services can accommodate anyone from a small business owner to a large corporation with varying social ad spend budgets.
FEATURES
1 SOCIAL NETWORK
2 SOCIAL NETWORKS
3 SOCIAL NETWORKS
4 SOCIAL NETWORKS
5 SOCIAL NETWORKS
Number of Posts per Month
Up to 15
Up to 30
Up to 45
Up to 60
Up to 75
Number of Custom Images per Month Included with Posts
6
8
10
12
14
Number of Boosted Posts
Up to 2
Up to 4
Up to 6
Up to 8
Up to 10
Number of Blog Posts per Month
0
2
2
4
4
Number of Custom Contests Included per Year
0
0
0
1
1
Social Media Marketing Strategy
Social Media Competitive Analysis
Social Media Brand Reputation Analysis
Social Media Audit + Recommendations
Dedicated Social Media Account Manager
Daily Monitoring of Included Social Assets
Monitoring of Boosted Post Comments
$125/month
Mon., Wed., Fri.
Daily
Daily
Daily
48 Business Hour or Less Customer Response Time
Up to 1 personal social media consultations per month
Standard Monthly Reporting and Analysis
Network Setup & Optimization
Cover Photo & Profile Photo Design/Optimization
Ongoing Monthly Campaign Investment
(Standard Consultation and Reporting)
$1,400
$1,800
$2,000
$2,300
$2,600
Required Boosted Posts Ad Spend
(Standard Consultation and Reporting)
$100 - $200
$200 - $400
$300 - $600
$400 - $800
$500 - $1,000
Need more information? Call Us:

+2 01032221155

GET A QUOTE
GET A QUOTE
GET A QUOTE
GET A QUOTE
GET A QUOTE
For enterprise level campaigns and ad spend budgets above $10,000 per month, please ask our enterprise social media advertising pricing.
7 ways our social media ad management services help your business
Our social media ad management services go beyond everyday management of your campaigns. We go a step further. Our team helps yours achieve its goals, from earning likes to driving sales, while also optimizing your ad spend for the best return on investment (ROI).
With our social media advertising services, your company can take advantage of these seven benefits:
Reach the audience that matters most to your business
Remarket to site visitors, email subscribers, and more
Use artificial intelligence and machine learning for data-backed targeting and messaging
Build cost-effective, results-driven campaigns that achieve your advertising goals
Optimize your ad spend to maximize your return on investment (ROI) and results
Generate brand awareness with the most valuable users in your target market
Create customer loyalty for repeat sales, word-of-mouth recommendations, more
Empower your business with social media ad services built for performance and achieving your goals.
Learn more about Social media advertising
Social media blog is a great place to learn new tips and tricks to use in your own social media marketing and social media advertising.